Zak is a musician and occasional prose writer from Columbus, Ohio. Shirking a traditional career to focus on these things, he's picked up dozens of odd side gigs over the years including cryogenic technician, interactive exhibit writer, escape room manager, and lowly cult compound farmhand… just to name a few. Currently, he stays up nights developing his recordings and poems in a humble little music studio downtown.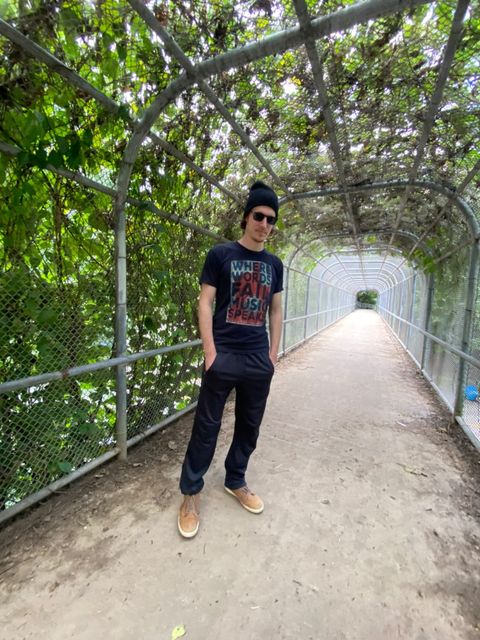 Thick harmonies and indie rock melodies blend the DIY production techniques of an Elliot Smith or early Mac Demarco with thoughtful lyrics and occasional moments of guitar bravado. A nasty habit of skipping school assemblies to hide out in the men's room and study music theory was early evidence that songwriting would always come first. Zak studied guitar under Adam Schlenker and Garret Boham before learning to produce and mix his work — combining an ear for instrumental harmonies with vocals that fluctuate between ribbony soft and fully desperate to paint four-minute tapestries that stick.
Writing
Interested in the edges of humanity and willing to show up there himself, Zak pulls melancholic stories from a slew of bizarre real-life experiences. His work finds a space between the reckless verve of youth and the curiosity of someone observing their own foolishness in action. The spiritual whimsy in his lines calls to mind moments from Kerouac and Corso. Coupling the existential grit of beat generation writing with the digital ennui of the 21st century, his essays and poems strive to carve out a space all their own inside the rapid shift of modern life.